reduces the harmfull effect noice polution retains more heat.
Experts in our industry, We offers a range of made-to-measure frames that withstand the current climate and the test of time.
When you use our service you stand to generate plenty of advantages. You will experience long-term benefits in acoustic sound reduction, enhanced safety, and reduction of airborne dust. The major advantage of draft-proofing and thermal insulation is that your home will be kept warmer and your energy bills reduced.
Serving our clients with honesty and integrity, our reputation speaks for itself. We have residential clients that have been using us for years, referring us to friends and family. We pride ourselves in delivering a quality product and service each time and you can take comfort in the fact that we will always fulfill our 10 year promise.
We deal with all sorts of projects within residential properties:
Listed buildings or buildings within conservation areas. These houses are protected by the government, but due to age can be very cold and draughty, also letting in an enormous amount of environmental noise and dirt. These projects need special attention from certain key members of our staff. We can help with the process of planning permission and if needed, converse with the allocated planning officer if certain areas need to be addressed.
New builds where noise reduction is key for a healthy living environment. These buildings will always have brand new double glazing, but double glazing is not sufficient for a good level of noise reduction.
Unprotected, older properties where clients do not want to replace existing windows, but need good levels of noise reduction and or thermal insulation.
Properties that can do with an extra form of security.
Properties suffering from condensation in cooler months and would like to improve this issue.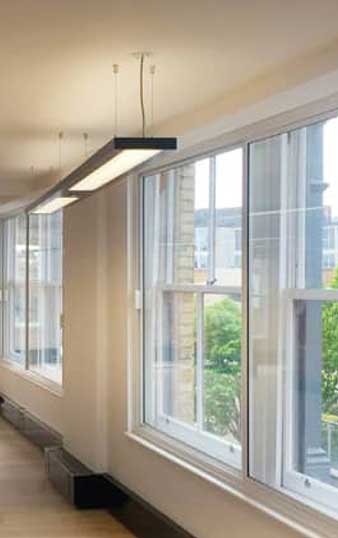 If you are an architect looking for the right company and product to specify in your clients plans, We have the experience and background to help steer you and your project into the right direction.
We are experts in dealing with many different types of listed and or old buildings. The main issue that needs to be addressed with old buildings are their thermal inefficiencies, draughts and poor acoustic performance, all of which can be easily fixed.
In most cases,  we fully accepted by planning authorities as it is reversible. We install the necessary windows to leave the original main frame unaltered, leaving it with the original beauty with the added bonuses of modern technology.
Any alteration that affects the buildings character requires consent from local governing bodies to avoid any criminal affect. If the building is in a conservation area or is governed by an authority, the correct advise should be sought before carrying out any work.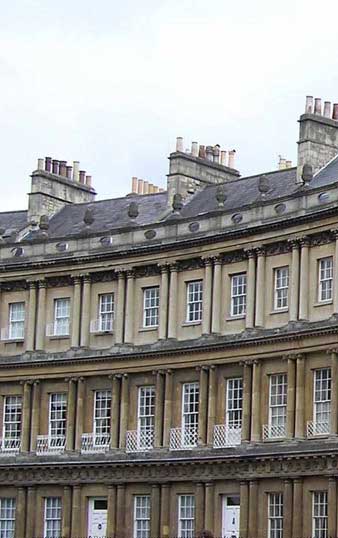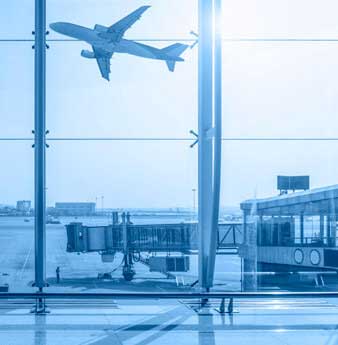 There are a number of ways to help reduce the noise coming through your windows. You might try to draught-proof the surrounds with one of the many products found at your local DIY store, or perhaps change the existing glass for double glazing. It's true to say that all of these will help a little, but unfortunately, the best noise reduction you can expect to achieve using these methods is around 10%. So be careful not to spend out a sizeable amount of money only to be disappointed.
What kind of noise reduction can be expected?
There are many different kinds of pollution you may experience – but let's take road traffic noise, for example. If we can achieve our desired cavity you can expect a reduction of around 70 – 80% in noise reduction, and in some cases as high as 90%. In the worst case scenario where a cavity cannot be achieved or is not desired, a reduction of at least 50% is almost certain.
Note :- The above guidelines are based on the installation of our product, using our unique methods of work, and incorporating our specified glass.